Panel Assembly and Wiring
Not Just Panel Assembly and Wiring Services - It's Supply Chain Management
Proven Expertise in Panel Assembly and Wiring  Services
Exxel Technology Panel Assembly and Wiring Services builds electrical  panels to meet our customer specifications. Our electrician have extensive experience in electrical control panel wiring. Whether your project requires manufacturing of electrical panels according to your supplied drawings or a complete electrical design and manufacturing service, we can offer a solution that is tailor made specifically to your requirements and specification. This has been achieved by working closely with our customers to ensure their requirements and expectations are clearly understood, that the best technologies and tools are utilized. And the desired results are delivered through creative, trained and highly competent people
Exxel Technology provides both volume production and low volume high mix customised panel assembly and wiring services. Being a one stop panel assembly and wiring service provider, we are committed to customer service and quality assurance, and on time delivery. 
The challenge of panel assembly and wiring is to take into consideration for possible future modification. Reserving space for new components and cables. For example, additional of drives and actuators and upgrades in network connectivity. The next challenge is the aesthetic appearance of the panel. All components must be laid out, ensuring that all components are neat and clean. Wires clearly labeled making them very easy to read to saves time during testing process, further troubleshooting and modification.
Our aim is therefore to provide a complete Panel Assembly and Wiring Solution so that you can channel your resource to further develop your key competences and other critical needs while leveraging on us to take care of your panel assembly and wiring needs.
Being an experts in panel assembly and wiring services, our experienced engineering team can offer  complete customised  solution including circuit design and CAD drafting, component sizing and selection, bill of material (BOM) creation and documentation.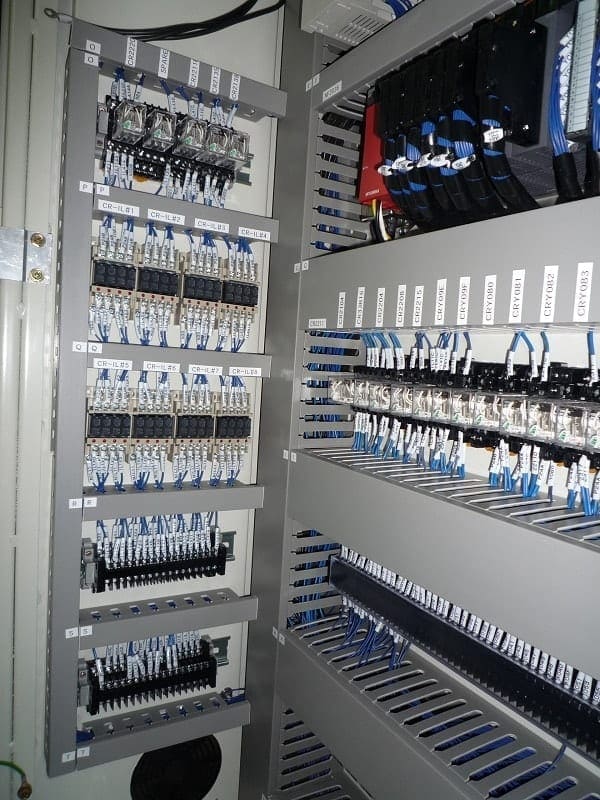 Exxel Technology help to manage your supply chain and reduce your costs by applying our significant experience in the manufacturing of custom control panels and sub assemblies. We have the infrastructure and supply chain management expertise to coordinate the numerous parts and sub-assemblies that panel wiring require; hence keeping your production on time, and on budget. And we do it all to ensures that you receive the best solution for your specific needs and requirements. That adds real value beyond the panel wiring themselves.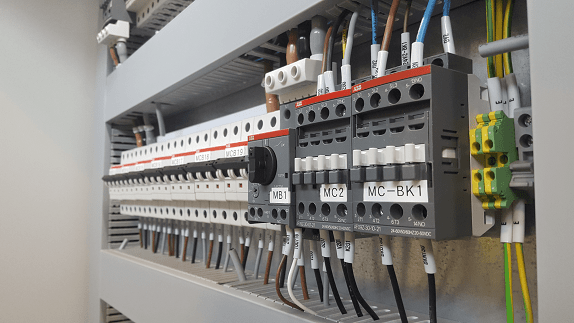 Control panel systems provide the critical administration capabilities necessary to manage the overall effectiveness of an automation system. For this reason a strict approach to engineering, design and control panel assembly should be followed to ensure success with your panel build. Our electricians are fully skilled and experienced control panel builder. Having had many years of experience, quality of cable looming and overall appearance of the control panel is important to us. We believe in producing quality and have genuine pride in the control panel we build. All control panels are thoroughly checked and fully tested within our workshop prior to shipping and we encourage our customer to participate with all of the panel checkouts.
All Panels are 100% Tested prior to Shipment 
Exxel Technology Panel Wiring Capabilities include: –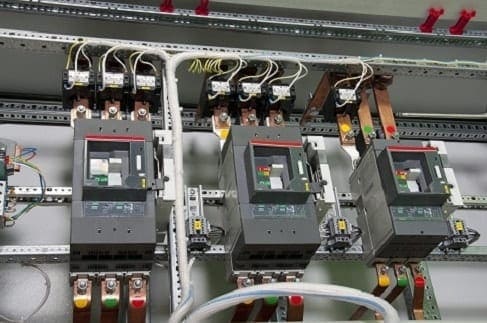 For over 20 years Exxel Technology has been serving the custom control panel wiring market by designing and building superior custom control panel systems. We have gained extensive experience in all facets of electric, PLC, computer, bar-coding, data acquisition, pneumatic, software and electromechanical technologies. Exxel Technology unique combination of control panel assembly capabilities, quality manufacturing processes and internal engineering expertise can provide the necessary mix of products and services for a complete project solution. We also follow a stringent quality assurance program with quality assurance checklists for assembly, wiring and checkouts procedure. Streamlining our processes to reduce time to market and increase ROI. We eliminate costly on-site delays that commonly occur when a custom control panel is not built to specification and tested for performance prior to delivery.
By using our control panel wiring service, you can concentrate on your project in hand and conserve your resources for other critical needs whilst we take care of the burden of circuit design and drafting, parts procurement and staging, panel assembly and wiring, testing and packing and etc.
To find out more about our Panel Assembly and Wiring capabilities, or to simply ask a question related to your project, please contact us today!